CBL Garage Doors | Wessex Garage Doors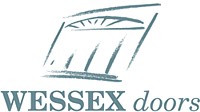 CBL are proud to work with Wessex Garage Doors, and have installed them in properties throughout the North West. If you need any more information on the styles or range of Wessex doors that CBL stock, do not hesitate to call us today on 0800 0542 500
Wessex are renowned for superior quality and construction within the garage door industry. They are best known for their wooden timber designs, but they also manufacture high quality GRP doors, steel garage doors, up & over doors, sectional garage doors, roller garage doors and automatic garage doors.
Wessex garages focus on making sure their customers have choice. This is shown through the different types of garage door that they offer. Personalising your design is also easy, with the Wessex brand you have choice of colour, design, features and accessories.
No matter what style of home you have, a traditional timber door is now a fast growing product for many homeowners to add to their homes. Wessex source their wood from renewable sources and provide an ecological outlook on the brand. The timber door can give your home an attractive and welcoming feel, and Wessex are guaranteed to manufacture something that will catch your eye.
If you're aiming for more space in your home, a garage can sometimes have the space to become an extension of your home. Wessex sectional garage doors are the perfect answer to this process. They can provide you with perfect garage door and the necessary requirements so you can start to enjoy using your garage. This concept can be your answer to more space, simply by adding an insulating core to your garage door.
As Wessex garages are designed for strength and durability, they boast exceptional security and multipoint locking systems. This ensures that the entrance of intruders will be prevented, keeping your possessions and property safe.
For more information, call CBL today on 0800 0542 500